Your Admission
What to do on arrival
When you arrive, please report to Reception. We will check your personal details and your payment or insurance details, after which you will be collected by the admitting nurse.
While you are being admitted, your anaesthetist will visit you to talk about the anaesthetic procedure and get your written consent for the anaesthetic (and blood products if required).
Please read your Patient Information pamphlet. It covers all you need to know about every step of your stay with us.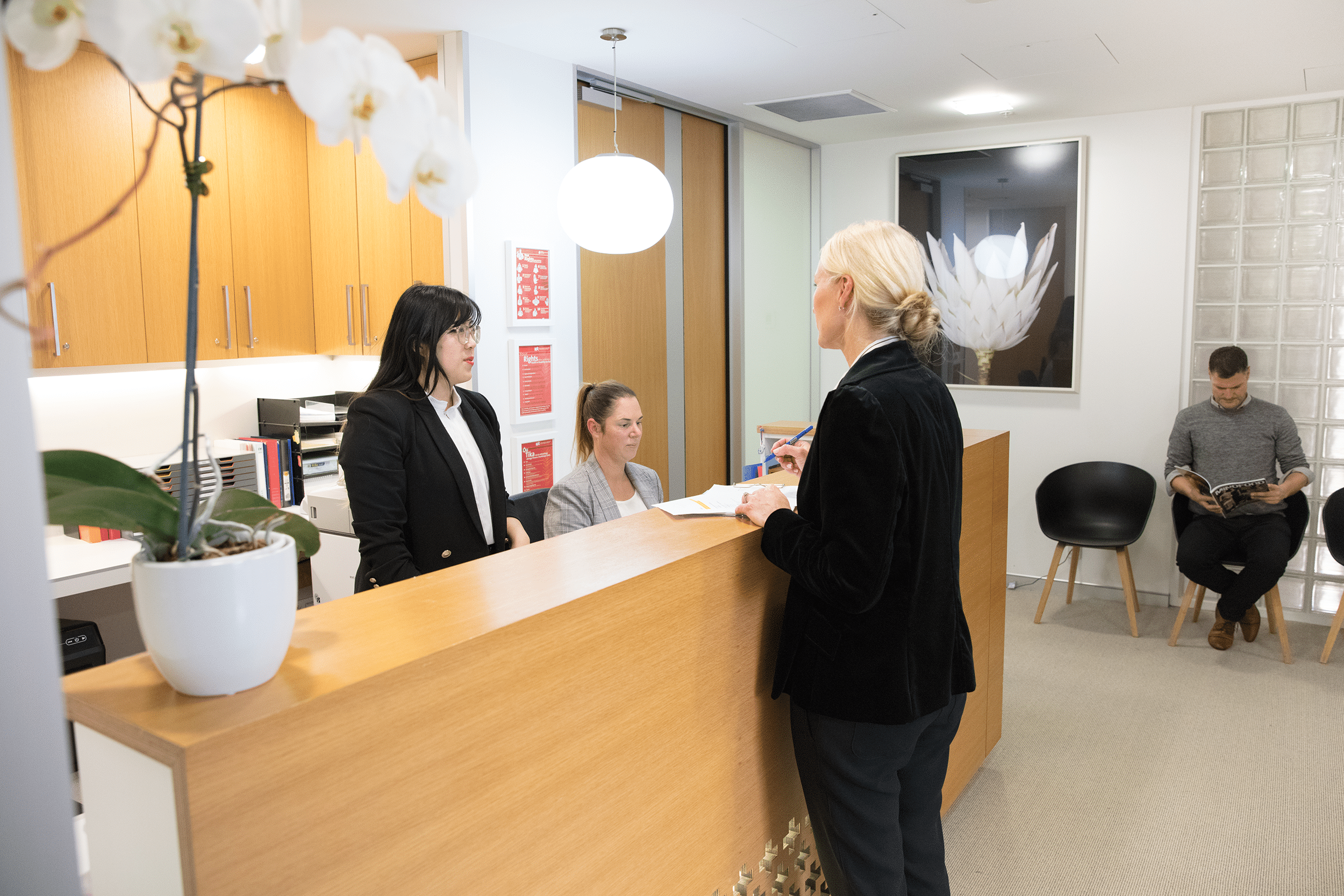 Frequently asked questions
When should I stop taking my usual medications?
Your nurse will call you 2-3 days before surgery top discuss your admission details. It is advised that you discuss this with your operating surgeon (and anaesthetist if possible, prior to admission), as some medications need to be stopped up to 10 days prior to surgery.
What shall I wear?
Loose, comfortable clothing with a button up front is recommended. You will be provided with a surgical gown for your procedure and a dressing gown for use throughout your stay.
When do I have to stop eating and drinking?
A nurse will call you 2-3 days before your procedure to discuss times for this if required.
Is there parking onsite?
There is free parking in the basement carpark with a two-hour limit. Please park on an orange dot. If you have had sedation or a general anaesthetic, you are not legally allowed to drive for 24 hours. Please arrange to have a responsible adult collect you at the time of discharge.
What are the visiting times?
Within reason, there are no restrictions on this however the building closes at 8 pm. Arrangements can be made with the nursing staff on duty for after-hours visiting.
Enquire
We're here to help. If you have any questions at all about the admission process, forms or costs, our Customer Support staff will be happy to assist you on
09 522 5102