Post Surgery
What happens after your procedure
We will transfer you back to your room if you are staying overnight.After surgery you will transfer to our day-stay recovery area.
Here you will be looked after by a team of registered nurses who are highly skilled in the type of aftercare your operation/procedure requires. Together with your surgeon and anaesthetist, they will work to make your recovery as smooth as possible.
Code of Rights: The Code and Your Rights – Health and Disability Commissioner (hdc.org.nz)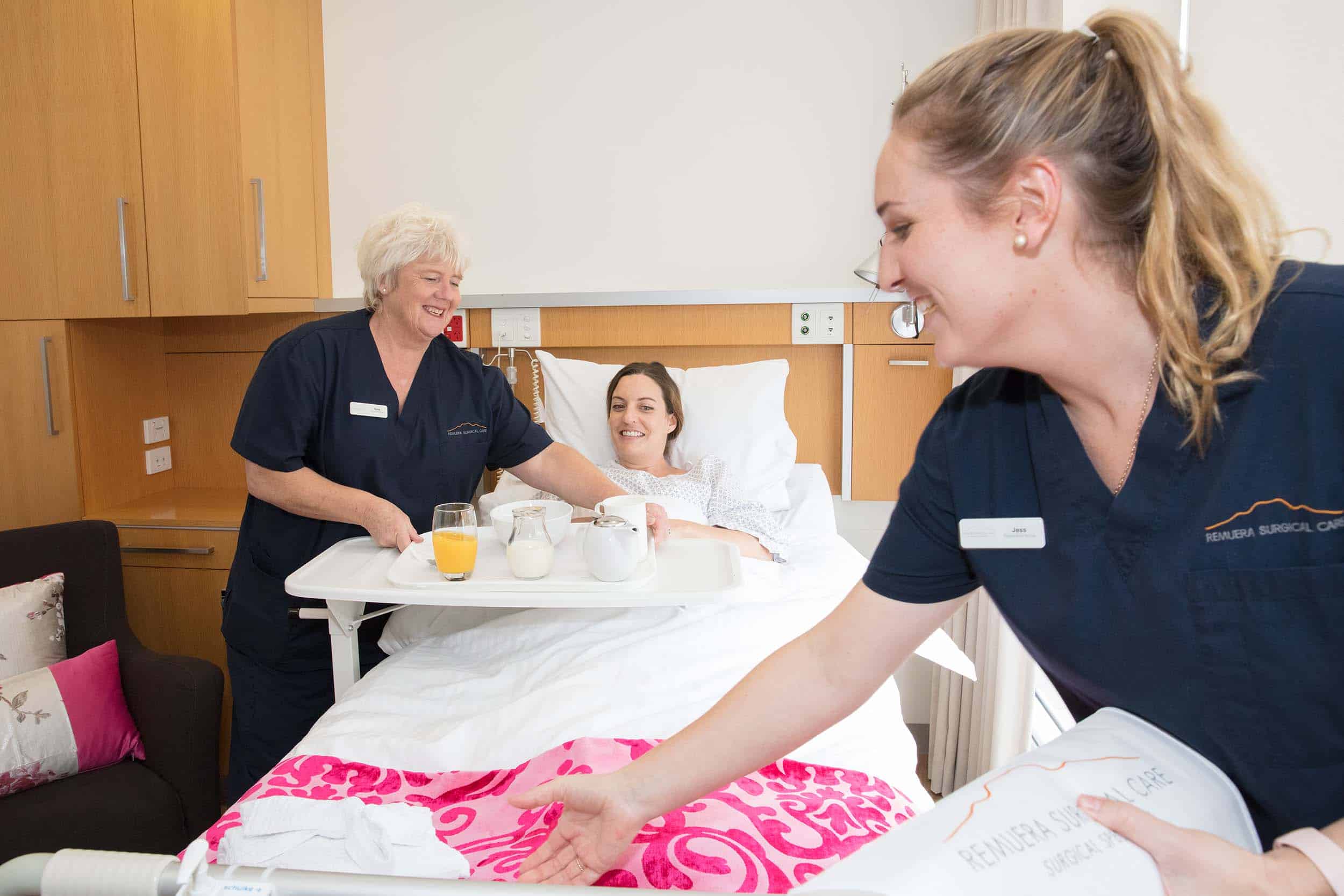 Frequently asked questions
When should I stop taking my usual medications?
Your nurse will call you 2-3 days before surgery to discuss your admission details. It is advised that you discuss this with your operating surgeon (and anaesthetist if possible, prior to admission), as some medications need to be stopped up to 10 days prior to surgery.
What time is discharge?
This will vary depending on your condition. If you are having an overnight stay, morning discharges are 10 am unless by prior arrangement.
What are my payment options?
All leading credit cards, Eftpos, and cash are accepted.
What are the visiting times?
Within reason, there are no restrictions on this however the building closes at 8 pm. Arrangements can be made with the nursing staff on duty for after-hours visiting.
Enquire
We're here to help. If you have any questions at all about the admission process, forms or costs, our Customer Support staff will be happy to assist you on
09 522 5102